ACF Directors
ACF (The Holistic Center for Martial Arts training /classes in Mumbai) is headed by Two Directors
MAJOR DEEPAK RAO

DSc – Doctorate in Military Science USA
MD, PhD – in Medicine
PhD – Doctorate in Law, Trinity World University, UK
INDIAN ARMY: Major Rao was granted hony commission into the elite Parachute Regiment by the President of India for outstanding contribution to modern Close Quarter battle training. He is considered the pioneer of Close Quarter Battle training (ref- Nov 2011, Press release by Ministry of Defense, Govt of India)
LAW ENFORCEMENT TRAINING: Major Rao is Asias only recognized Law Enforcement trainer with prestigious certification from professional board of ASLET- American Society of Law Enforcement training. This means that he is qualified to train the Police forces around the world.
BRUCE LEEZ JEET KUNE DO: Major Rao is one of the 50 odd Full Instructors of Jeet Kune Do, art founded  by legendary Lee. He is a direct student of Grand Master Richard Bustillo, original student of legendary Lee. ACF is Asian center of Jeet Kune Do, where students from all over Asia and UK find opportunity to train in this art.
MILITARY MARTIAL ARTS: Major Rao is a 8th Deg Blackbelt in Military Unarmed Combat, his blackbelt gradings are from Major Phill Portor from US Air Force and Shaolin monk, Giu Piing from PRC and Dr. Ric Black, Director General US Police Defensive Tactics Association. ACF is also the Asian Center for Military Martial Arts HQ for Police training and Self Defense to civilians.
BLACK BELT HOLDER IN MULTIPLE MODERN MARTIAL ARTS: Major Rao holds black Belts or Expert qualifications in many modern martial arts like Muay Thai kick Boxing, Brazilian Jiu Jutsu, MMA or Mixed Martial arts, Filipino Kali Escrima, Wing Chun Shaolin Kung Fu, Sword Fighting Kenjutsu, etc
DR SEEMA RAO; Co Director
MD – Medical professional
MBA – Crisis Management from National Institute of Management
PHD – Martial Sciences from Indiana, USA
Cert DM – Certified Professional in Disaster Mgt from IISSM
RESOURCE PERSON, MINISTRY OF HOME AFFAIRS: Dr. Seema is a resource person in close combat (CQB) training appointed by Indian Home Ministry for training state police and paramilitary forces all over the country.
GUEST TRAINER FOR INDIAN ARMY: Dr. Seema is a guest trainer who has trained over 15,000 soldiers in CQB over 17 years. She has been called to give lectures and training for National Police Academy, NSG Black Cats, Commando Wing, etc.
BRUCE LEEZ JEET KUNE DO: Dr. Seema Rao is one of the 50 odd Full Instructors of Jeet Kune Do, art founded by legendary Lee. He is a direct student of Grand Master Richard Bustillo, original student of legendary Lee. ACF is Asian center of Jeet Kune Do, where students from all over Asia and UK find opportunity to train in this art.
KRAV MAGA INSTRUCTOR: Authorised Krav Maga Instructor, Israeli Confederation of Krav Maga and Black Belt un Krav Maga, Izana Academy, Spain. Was invited to teach  Krav Maga to 100 Ghataks of Indian Army Special Div.
AUTHOR, BOOKS FOR INDIAN FORCES & ARMY: Dr. Seema has authored the worlds first Encyclopedia of Close Combat training. This book was distributed by Indian Home Ministry to various Indian police & Paramilitary. This book is now in FBI & INTERPOL Libraries in 2009. Dr. Seema has authored Indias first Commando Manual of Unarmed Combat. This book was distributed by the Indian Army Chief to army formations in 2010.
AWARDS OF ACF DIRECTORS
For their dedicated work in training, the Directors of ACF (The holistic center for martial arts training /classes in Mumbai)
World Peace Diplomat Award from UN World Peace Congress
US Presidents Volunteer Service Award
Chief of Army Citation: 2001, 2005, 2010
Home Minister Citation 2009
Outstanding Law Enforcement Trg Award from US Hall of Fame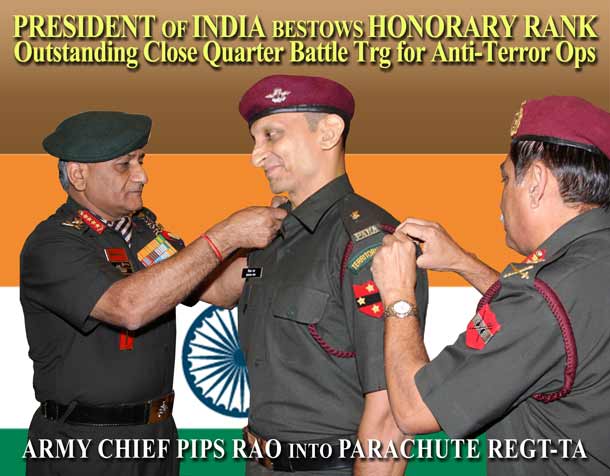 Welcome to ACF - Choose to Change your Life!
To find out more about our courses, you are requested to call us and speak to Sasmira at 9820496752
A VISIT can then be scheduled to the Academy on a Sat or Sun from 8am to 5pm by prior appointment. Depending upon your needs and requirements, we shall advice on tailormaking a program course for you, choosing from various program options. You shall be counseled extensively by our expert counsellors at no fee for either visit or counseling. Photo ID will be required for entry into the Academy for purposes of security.
THE FEE will depend upon the time slot, course selected, upon who trains you (Director, Multi Faculty or Instructors) and how many hours program selected by you) Fees are affordable considering the extensive facilities and resulting lifetime of change in personality change and combat dominance.
JOINING OPTIONS: Thereafter its upto you to join or not. When your course begins, what time slot is desired and other factors may be resolved subsequently on telephonic discussions with our office.
DETAILS
: Further details can be availed by visiting our primary websites
www.martialartsmumbai.com
www.jkdindia.com
www.jkdasia.com
e-MAIL
 us: info@JKDindia.com OR uccamumbai@gmail.com