UFC – Ultimate Fighting Championship
The Ultimate Fighting Championship (UFC) is the largest mixed martial arts (MMA) promotion company in the world that hosts most of the top-ranked fighters in the sport and produces events worldwide. Based in the United States, the UFC has eight weight divisions and enforces the Unified Rules of Mixed Martial Arts. Dana White serves as the president of the UFC while Frank and Lorenzo Fertitta control the UFC's parent company, Zuffa, LLC. Inspired by vale tudo tournaments in Brazil, the first UFC event was held in 1993 in Denver, Colorado. Showcasing fighters of different disciplines — including Boxing, Brazilian Jiu-Jitsu, Tae Kwon Do, wrestling, Muay Thai, karate and other styles — the UFC sought to identify the most effective martial art in a real fight.
With a cable-television deal and expansion into Canada, Europe, Australia, the Middle East, Asia and new markets within the United States, the UFC as of 2011 has gained in popularity, along with greater mainstream-media coverage. As of 2001 viewers can access UFC programming on pay-per-view television in the U.S., Brazil , Australia, Canada, New Zealand and Italy. UFC programming can also be found in 150 countries and 22 different languages worldwide. UFC also carries a mobile site for on-the-go users and a Sports Bars page for fans to find places showing the pay-per-view. It is also available on the Roku streaming player.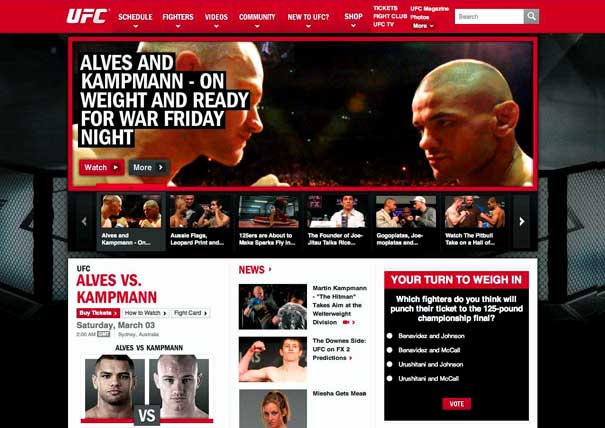 Welcome to ACF - Choose to Change your Life!
To find out more about our courses, you are requested to call us and speak to Sasmira at 9820496752
A VISIT can then be scheduled to the Academy on a Sat or Sun from 8am to 5pm by prior appointment. Depending upon your needs and requirements, we shall advice on tailormaking a program course for you, choosing from various program options. You shall be counseled extensively by our expert counsellors at no fee for either visit or counseling. Photo ID will be required for entry into the Academy for purposes of security.
THE FEE will depend upon the time slot, course selected, upon who trains you (Director, Multi Faculty or Instructors) and how many hours program selected by you) Fees are affordable considering the extensive facilities and resulting lifetime of change in personality change and combat dominance.
JOINING OPTIONS: Thereafter its upto you to join or not. When your course begins, what time slot is desired and other factors may be resolved subsequently on telephonic discussions with our office.
DETAILS
: Further details can be availed by visiting our primary websites
www.martialartsmumbai.com
www.jkdindia.com
www.jkdasia.com
e-MAIL
 us: info@JKDindia.com OR uccamumbai@gmail.com